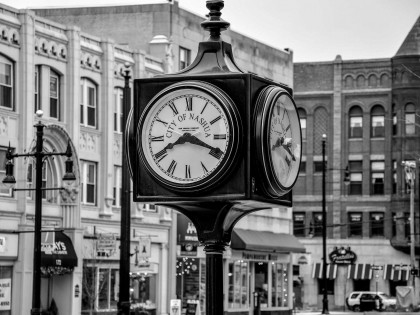 A lot of thought and effort went into naming New Hampshire's newest community bank. We did not want to restrict ourselves geographically, yet we also wanted to ensure the name resonated with everyone.
We are fortunate to live in an area rich in history. Prominent rivers and waterways powered the development of New England during the Industrial Revolution, including Nashua and many surrounding cities and towns. Construction of mills, and millyards, throughout our region were happening quickly to produce cloth, blankets, and other goods. The growing economy required labor that the local communities could not readily supply thus resulting in the influx of migrants from many corners of the world.
Railways were extended to these communities to swiftly move product and people. Millyards became the cornerstone of several communities throughout New England providing work to the growing population. Money earned by mill employees was in turn spent, or reinvested, back into the same community, thus fostering economic growth. Local shop owners and businesses began to thrive because of the activity of the mills.
Over time, newer forms of energy and the movement of the textile business to the South rendered many mills vacant for a period of time in the 1940's and 1950's. The mills would see a rebirth of activity through re-purposement. The 1990's and early 2000's saw many mills being converted into apartments – residents started to live where their ancestors once worked years ago!
Today, the mills are a prominent piece of many communities' rich history, current skyline, and promising future. One way or another, we all have some connection to the mills that line our region's rivers and waterways.
Our goal is to become a valued and trusted member of our community. We will provide loan solutions for businesses and professionals to ensure the economy remains vibrant, and that our region remains a top place to 'live, work, and play'. Those values coupled with the rich history of our community were real drivers in developing our identity.
Welcome to The Millyard Bank – Powering Your Success!